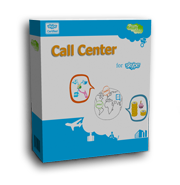 PrettyMay Call Center for Skype
PrettyMay Call Center for Skype (PMCCS) is a 100% software-based call center solution for Skype.
It allows small or medium sized businesses to quickly and affordably implement a Skype PBX (aka PABX) system with auto-attendant, interactive voice response (IVR), extension transferring, call recording and personalized voicemail capabilities - and a lot more as well. With PMCCS, you can set up your Skype account as an IVR system.
PrettyMay PBX Gateway for Skype
Skype Gateway to PBX solution from PrettyMay enables business of all sizes to make and receive Skype calls without breaking the existing phone systems, simply use it as a Skype trunking solution for your existing office PBX system, then save money on the cheap Skypeout calls.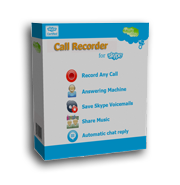 PrettyMay Call Recorder for Skype
PrettyMay Call Recorder for Skype (PMCRS) is a powerful Skype add on, which allows you to record skype calls on Windows easily.
Besides the call recording funtions built in, PMCRS offer many features such as storing Skype voicemail into MP3 files, Music-sharing during a conversations, and a lot of more.